1. Aboong Malaysia 아붕
Opened On December 11, 2015, Aboong cafes with its lovely cute Bungeoppang (Japanese yaki alike) ice cream quickly set off a boom among ice cream lovers. Aboong cafe originated from South Korea and had more than twenty branches in East and Southeast Asia.
Their ice cream has a combination of three of Korea's most popular dessert, fish shape bread, cheese ice cream and chocolate fondue.
It's kind of exciting experience, fun and delicious to eat.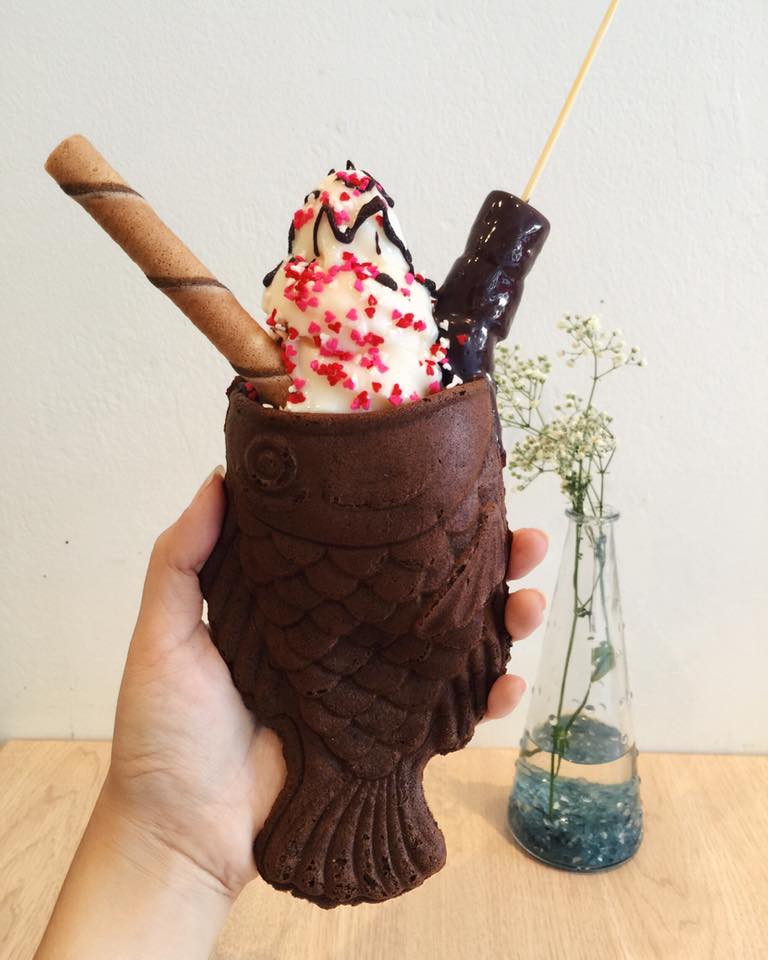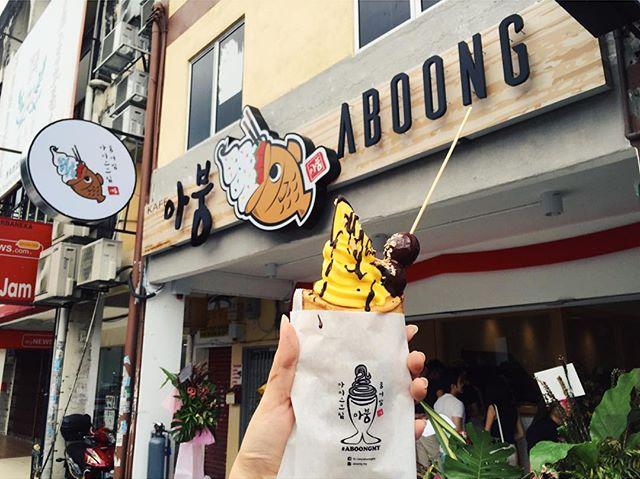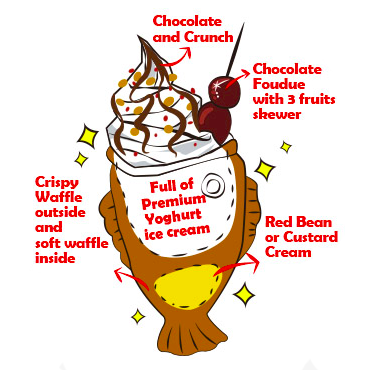 Image credit: @amelia_0326, Facebook, @c_towjin
2. Hail's Soft Serve
The ice cream here is hand made with 100% natural ingredients, without artificial flavors, and freshly prepared every day.
The soft texture of the ice cream combines with their signature crispy waffle; people can't help but eat them all.
Image credit: Facebook,
Address: 28, Jalan SS21/58, Damansara Uptown, 47400 Damansara, Kuala Lumpur, Malaysia
Phone: 03-7732 7077
Operating Hour:
Sun~Thurs: 11:30 am – 11:30 pm
Fri~Sat: 11:30 am – 12:30 am
Facebook
3. Æbout Ice Cream
Opened in November last year, the ice cream selection at Æbout Ice Cream is still quite limited.
They serve handmade ice cream imported from New Zealand.
The must try flavor will be the mint and triple chocolate flavor.
Address: No. 3, Jalan Radin Bagus 6, Bandar Baru Sri Petaling, 57000 Kuala Lumpur, Malaysia
Contact: 03-9054 8138
Operating Hour:
1:00 pm – 11:00 pm(周二休息)
Facebook
4. Happy Creme
Happy Creme is an Ice Cream stall hiding on the first floor of Parkson KLCC.
After a long day of shopping, there is nothing better than eating delicious honeycomb ice cream to cool down a bit.
Happy Creme also provides other tidbit and sauce for pairing with its delicious pure milk soft ice cream. Tidbit and sauce include honey, popcorn, caramel syrup, Milo powder and oatmeal, peaches and some others.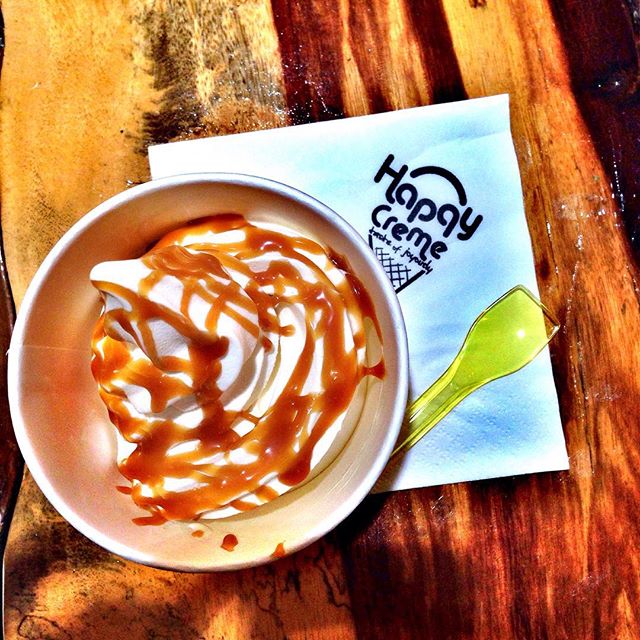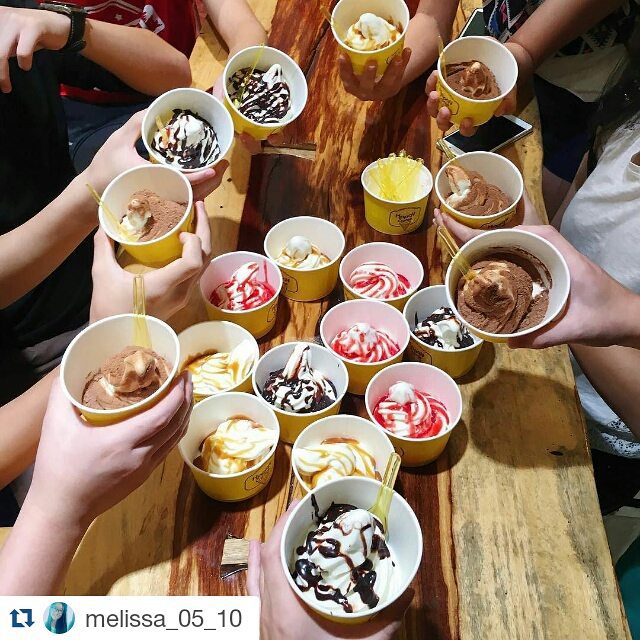 Image credit: @neyrashazeyra, @allie8m, @allele__,@jingmin_99
Address: G10 A, Ground Floor Parkson KLCC, 50088 Kuala Lumpur, Malaysia
Contact: 03-6151 8952
Operating Hour: 10:00 am – 10:00 pm
Facebook
5. Tsujiri
For fans of Japanese Matcha tea or any other Japanese-style tea, Tsujiri located in the Uptown is where they need to go.
There have many kinds of desserts, from soft ice cream, powdered ice, ice blended drinks and other unique beverages.
Image credit: @hpleng
6. Softsrve
From the initial selection of only cereal and milk chocolate soft ice cream, Softsrve has expanded its menu to includes flavors like green tea and oolong tea.
You can add toppings such as honeycomb, popcorn, cotton candy, chocolate chips, and even truffles to your ice cream.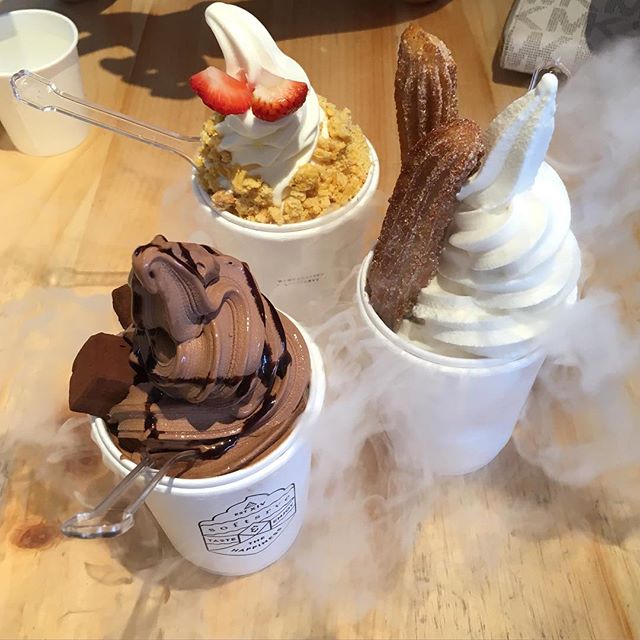 Image credit: @dariusaintooshaggy
7. Ice Dreams Cafe (IDC)
Spicy apple pieces, retro strawberries and cream, lemon grass and ginger, coconut Anzac biscuit, black Doris plum and whipped cream – these are just some of the Kapiti flavors ice cream provided by IDC.
Enjoy New Zealand's famous, delicious, coupled with affogato cream ice cream, or eat together with a muffin, pizza and sandwiches.
Image credit: @audreyyio, @cindyeunicelim, @darrentch, @eunicemykwang, @idc_kl
Address: 30 Jalan SS 20/10, 47400 Petaling Jaya, Malaysia
Operating Hour: 1:00 pm – 11:00 pm
Facebook
8. The Ais Uptown Damansara
The ice cream table top which located at the middle of The Ais have more than 30 flavors of handmade ice cream and sorbet.
The choices you can make including cinnamon plums, Horlicks Kit Kat, rum and raisins, Bailey's, Malacca coconut sugar, coffee, nuts, lemon seeds and dragon fruit.
It can be pair with mini pancakes or the newly release waffles.
Address: 78A, (1st floor), Jalan SS 21/39, Damansara Utama, 47400 Petaling Jaya, Malaysia
Contact: 012-345 6837
Operating Hour:1:00 pm – 12:00 am (Closed on Tues)
Facebook
9. Waka Waka Gelato
Waka Waka Gelato was founded by Marie Peh, a college student. She fell in love with Italian-style ice cream when she was on vacation with his family in Rome.
Marie made fresh gelato with no artificial flavors and coloring. She only uses the material with good quality.
Would you like to taste the ice cream? Then you should pay attention to her Facebook and Instagram, because Waka Waka Gelato has no shops, she open her ice cream stall randomly.